Grow Your Business
Here at Scotts Chartered Accountants our focus is to help your grow your business.
Our Business Trifecta System includes: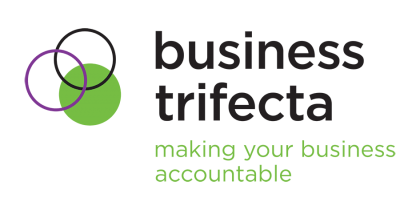 1. Business Planning
2. Quarterly Accountability and
3. Cashflow Management

BUSINESS PLANNING
They say knowledge is power and the more you understand about your business and your figures, the easier it will be to make more money and improve your cashflow.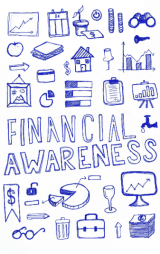 Management decisions rely on a sound understanding of the financial drivers in your business and Financial Awareness Coaching is a great starting point for you to gain an understanding of what makes your business tick. You'll learn to fully understand and interpret your key performance indicators.                 
You'll attend bi-monthly meetings with us to discuss and review your financial results, culminating in you learning to produce and interpret your own customised monthly financial reports. The focus of each meeting will depend on your needs, objectives and business direction.  By attending Financial Awareness Coaching you'll:
•            Receive Independent Advice
•             Gain Knowledge of Key Accounting Concepts
•             Access the Collective Wisdom of our Accountants, Systems, Products and Services
•             Receive Ongoing Phone Support to address Issues between Sessions
If you want to truly understand how much profit you're making and the variables that can improve this - contact us today!
QUARTERLY ACCOUNTABILITY
Are you keen to find new strategies to improve performance and overcome business challenges?
As a business owner, at times you can feel alone and unsupported. You might be spending very little time working on your business while being trapped in the day to day operations including the technical aspects.  Having a business coach might be the right move for you. We recognise the fact that owning your own business is hard work and the purpose of Quarterly Coaching is to provide you with accountability and support to keep you on target towards achieving the goals you have set in your Business Plan. 
We'll ensure your Business Plan remains a living, working document and is the filter through which all decisions are made. Coaching isn't just about increased accountability, profitability and cashflow. It's about achieving your desired work outcomes in order to achieve your desired personal lifestyle.
The quarterly coaching programme can also be used as a vehicle to guide you through major changes in your business and provides a regular forum with an independent party to discuss burning issues and opportunities.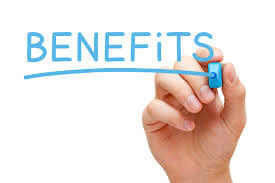 How you'll benefit from Quarterly Coaching:
You'll receive customised reporting templates to measure and review your actual performance against forecasts
Gain an understanding of the key drivers of your business and what affects them
Learn how to identify and solve your burning issues
Utilise an expert sounding board to discuss ideas and their potential impact
Achieve alignment amongst Directors
Get help with prioritising tasks and projects
Gain access to the collective wisdom of our accountants, systems, products and services
Ongoing phone and email support
This coaching programme consists of quarterly meetings with a senior team member.  We'll help you review your results, clarify areas where you can improve, set 90 day goals and identify strategies to achieve them. 
Quarterly coaching gives you regular dedicated time to make better business decisions, utilising knowledge and support from your coach. 
Contact us today - we'll help you achieve your business goals.
CASHFLOW MANAGEMENT
Poor cashflow is the number one reason why businesses fail. Planning your cash flow is best practice in any business and critical to your survival and growth. 
Setting targets and monitoring your actual cash flow against your forecast cash flow will help you to predict large cash outflows and respond to changes in your business. Whether your bank has requested a cash flow forecast or not, every business owner needs an understanding of cash and liquidity for better decision making.  All businesses should have a Cash flow Forecast in place at the beginning of the new financial year. 
Cashflow Management Coaching
Helping our clients look ahead with confidence is central to our purpose as your accountants.  We want to work with you beyond preparing a cash flow forecast. 
Our Cashflow Management Coaching service has been designed to treat the underlying causes of poor cash flow - starting with your Cash Conversion Cycle.
Together we'll conduct a thorough review of the potential causes of your cash flow challenges.  We will set annual goals and devise a 90 day action plan for improvement and hold you accountable to implementing simple strategies to maximise cash flow. 
Inadequate cashflow is a symptom of management problems in a business, NOT the cause.  We must fix the underlying issues.
Benefits of Cashflow Management Coaching:
Monitor actual cash flow against the forecast in your accounting or reporting software
Allows you to predict and plan for large cash outflows
Understand key cashflow drivers and your business's Cash Conversion Cycle
Identify ways to avoid late payment penalties and interest
Improve your relationships with financiers and suppliers
Gain an understanding of cash and liquidity for better decision making
Peace of mind that your cash flow needs are known and properly funded
Improve business processes to boost cashflow, profit and business value
Drive your business to achieving your goals in a managed way
Profitable businesses can experience extreme cashflow problems, just as unprofitable businesses can survive if they're well-funded. 
Understanding the difference between profit and cash and your business's Cash Conversion Cycle is essential for your business to be viable in the long-term.
We invite you to contact us today to complete a cash flow forecast and work on developing strategies to improve your cash flow.
Scotts Chartered Accountants - Infinite Possibilities