Accounting for Health & Wellness
Your clients might find their massage, yoga class or pilates session relaxing, however, running a wellness centre, massage therapy business or beauty therapy salon can be stressful!

The personal nature of the treatments can produce a pressurised environment and clients can be as touchy as the treatments themselves. At some point in time you're probably going to encounter a bridezilla!

As the owner of a beauty therapy business, health spa or wellness centre you have to keep up to date with the latest technology, new product releases and treatment techniques. You also need to satisfy stringent health and hygiene regulations. In some cases you might need to source qualified staff to deliver reiki and acupuncture treatments or source instructors to run yoga, nutrition, detox or meditation classes.
You need good time management skills to juggle regular client bookings and 'walk ins' while managing and motivating staff can be a headache. Of course, as an employer you have superannuation and payroll obligations plus all the usual small business compliance issues of GST, BAS and PAYG. To round things off, being in the personal services sector you probably operate extended hours (evenings and weekends), have seasonal trade and heavily rely on referrals for new business.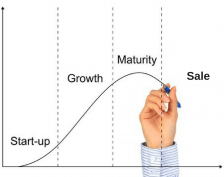 The health and wellness industry is incredibly competitive and you have to work on your marketing to attract and retain clients. In fact, in the digital and social age, your marketing could be the difference between boom, doom and gloom. Over the years we have mentored dozens of beauticians, massage therapists, spa, retreat and wellness centre owners through the various stages of the business life cycle, from start up right through to sale. We offer you experience, technical tax knowledge and most importantly, an intimate understanding of the health and wellness industry.
If you're looking to get your new business off to a flying start or want to take your existing business to the next level, we invite you to book a FREE, one hour introductory consultation to discuss your business needs. You can expect an hour of practical business, tax, marketing and financial advice that could have a profound impact on your future business profits. To book a time, contact us today.
Thinking of Opening a Massage Therapy Salon or Wellness Centre?
There are numerous steps involved when setting up a massage therapy business or wellness centre. As business start-up specialists we can assist you with your site selection, your retail lease and your marketing. One of the first things we provide you with is a comprehensive checklist of start-up expenses that lets you list your anticipated costs broken down into categories including leasehold improvements, IT costs, marketing and equipment. These figures then automatically feed through to a cash flow budget to help you identify any finance requirements.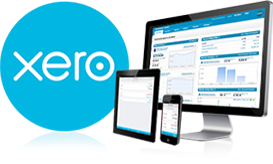 We'll advise you on the most appropriate tax structure for your business taking into account tax considerations, asset protection and future discount capital gains tax concessions. Next, we will help you select the most appropriate software for your business and factor in your business needs (inventory, payroll, bookkeeping etc.) and level of accounting skill. Too many masseurs and wellness centres start their business and make the mistake of buying sophisticated 'double entry' accounting programs that are beyond their business needs and level of accounting skill. Unfortunately this can often result in records that resemble a 'computerised shoebox' that leads to additional accounting costs. Our brief includes helping you minimise the cost of compliance and it all starts with the right accounting software.
For start-ups we can even help you locate suitable funding to finance your new equipment, sauna, shop fit out or motor vehicle. From there we can assist you to negotiate your retail lease because occupancy costs are often the second highest expense after wages in your industry. Retail leases can be a minefield but we can help you and even liaise with your solicitor if required.
Marketing Your Massage Business or Wellness Centre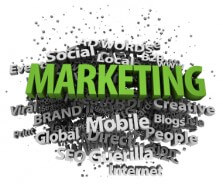 For a masseur or wellness centre, the difference between success and failure can be your marketing. One of our biggest points of difference compared to traditional accounting firms is our marketing expertise. We can assist you with your branding (business name, logo and slogan) and where required, we can also help you create a corporate brochure and harness the power of social media to win more business.
Unfortunately a lot of masseurs and wellness centres have a website that is nothing more than an electronic billboard that simply lists the who, what and where of the business. On the other hand, over the past few years we have worked with dozens of clients to help them create affordable, lead generation websites. If you need advice and direction with your website content including videos, contact us today.
We'll introduce you to strategies like re-marketing, social media advertising and search engine optimisation that can drive more visitors to your website. We'll make sure your website is responsive to mobile devices  (click here to check your current website) and we strive to give you a serious competitive edge in your industry. The fact is, if you aren't using some of these marketing tools and techniques then your business probably won't reach its full profit potential.
Grow Your Profits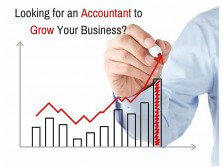 That's just the beginning because as accountants we can prepare some 'what if' scenarios so you know your business' best and worst case financial scenarios. We can help you prepare a cash flow budget and project your first year's profit and loss statement. On an operational level we'll help you price your services and identify your break even point so you know how many massages or treatments you need to do each week to cover your fixed costs.
As a business owner we believe you really want to grow your business, your profits and your wealth. For that reason we strive to help you 'know your numbers' and that includes understanding how to grow your business. Once you understand the key profit drivers in your business we can talk you through profit improvement strategies. Not only that, we can quantify the profit improvement potential in your business using some intelligent software programs. We also use industry benchmarks to analyse the performance of your business and compare it against your competitors so you understand what is working in the business and what needs working on.
Our unique approach is all about fast tracking your business success and the team of specialists at Scotts Accountants offer masseurs and wellness centre owners a range of accounting, taxation and business coaching services including:
Start-Up Business Advice for Health and Wellness Centres
Advice and Establishment of Your Business Structure
Advice & Assistance with the Purchase and Sale of your Business
Tax Registrations for your ABN, TFN, GST, WorkCover etc. Preparation of a Business Plan, Cash Flow Forecast and Profit Projections
Accounting Software Selection and Training – Bookkeeping, Payroll etc.
Preparation of Finance Applications for the Bank
Site Location and Advice Regarding your Retail Tenancy Lease
Preparation and Analysis of Financial Statements
Bookkeeping and Payroll Services
Tax Planning Strategies
Industry Benchmarking and KPI Management
Marketing Advice with your branding, brochures, website and social media strategies
Spreadsheets and Tools including a Start Up Expense Checklist and Pricing Calculator
Advice and Assistance with the Development, Content and Website SEO
Wealth Creation Strategies and Wealth & Retirement Planning Services
Vehicle & Equipment Finance (Treatment Tables, Equipment and Shop Fit Out)
Monitoring and Controlling Labour Costs
Advice & Assistance with Pricing your Services
Advice regarding Claiming Motor Vehicle Costs
Advice regarding Contract Therapists
Advice regarding Employee Relations and Workplace Laws
Business & Risk Insurances
Business Succession Planning
Here at Scotts, we are more than just tax accountants, we are business and profit builders who genuinely care about your business success. In fact, we are passionate about your business success and strive to deliver practical, cost effective advice and marketing strategies to help you grow your business and your profits. We service the accounting and taxation needs of a number of masseurs and wellness centres and understand your industry.

Some of our breakthrough marketing strategies could give your business a serious competitive advantage and if you're looking to get your business off to a flying start or want to book your business in for a 'massage' - contact us today. We offer you a FREE, one hour introductory consultation to discuss your business needs and at that meeting you can expect an hour of practical business, tax, marketing and financial advice that could have a profound effect on your future business profits.
To book a time, call us today on (03) 5224 1133 or complete your details in the box at the top of this page.
Scotts Chartered Accountants - Infinite Possibilities