Early Access to Superannuation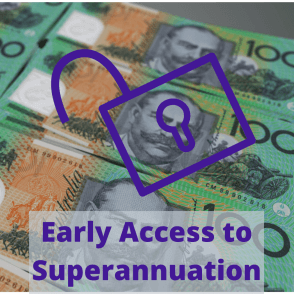 For those clients that are eligible, you are now able to apply to access up to $10,000 of your superannuation before 30th June 2020 and a further $10,000 after 30th June 2020.
We have attached the ATO Fact Sheet which sets out eligibility requirements and how you can apply.
While withdrawing funds out of your superannuation fund is not ideal, it is a one-off opportunity to access funds you would not normally be able to access so it is something that should be considered.
For example, if a couple were able to access $20,000 each that would be $40,000 you could use to reduce debt, payoff your home loan, use toward a deposit on a house, or sit in your mortgage offset account.
If you are concerned about the effect on your future superannuation balance and funds available in retirement you could consider salary sacrificing or contributing $100 per week into your superannuation fund over a four-year period to replenish the amount withdrawn.
If you haven't already, please visit the COVID-19 Help For Business page on our website where you will find a lot of useful information regarding COVID-19 and the Government Stimulus Package.
As always, don't hesitate to contact us if you have any queries.
Stay safe.
David, Chris, Jessica, Larry and the team at Scotts.