Accounting for Small Business
We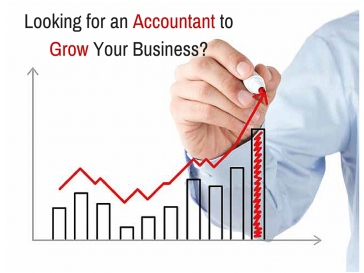 are an accounting and business advisory firm situated in Newtown, a beach-side suburb of Geelong, who specialise in helping small to medium-sized businesses. In fact, small business is our passion.
Our clients are primarily ambitious business owners and budding entrepreneurs looking to start or buy a business and our mission is to help you grow your business and increase your revenue, your profits and the value of your business.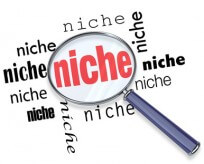 We pride ourselves on being business start-up experts and have mentored hundreds of business start-ups through the maze of structures, registrations, insurances, business plans, cash flow budgets and finance applications. Wealth creation is part of our client brief and a number of our clients have established their own self managed superannuation fund. On an industry level we have also have built a specialist reputation with the various building trades, franchises, architects & draftspeople, health and wellness centres, gymnasiums and personal trainers, antique dealers and hairdressers & barbers.
If you're looking for an accountant who offers more than just basic accounting and tax compliance services contact us today. We work with business owners who recognise the importance of marketing and want to work smarter, not harder to create a more profitable, valuable and saleable business.
Our Newtown based team of accountants are committed to ongoing professional development so you enjoy the best technical tax and accounting advice available. No job is too big or too small and we adopt a hands on approach with our clients including visiting your business premises. We always return your calls as soon as practically possible and guarantee you personal service and innovative financial solutions.

If you're an ambitious business owner looking to fast track your business success, the team at Scotts Chartered Accountants offer you a range of accounting, taxation, marketing and business coaching services including:
Start-Up Business advice
Advice regarding the Purchase or Sale of your business
Tools including the Start-Up Expense Checklist and Templates for a Business Plan, Cash Flow Budget, Letterhead and Business Card
Advice and Assistance with the Establishment of Your Business Structure - Company, Trust, Partnership or Sole Trader
Tax Registrations including ABN, TFN, GST, WorkCover etc.
Preparation of Business Plans, Cash Flow Budgets and Profit Projections
Accounting Software Selection and Training – Bookkeeping, Invoicing, Quotes & Payroll
Preparation and Analysis of Financial Statements
Preparation of Finance Applications - Loans to Buy a Business, Expand, Franchise Fees
Bookkeeping and Payroll Services - MYOB, Cashflow Manager, Xero, Reckon & Others
Assistance with your Marketing including your Branding, Corporate Brochure etc.
Advice and Assistance with your Website Development - Content, Videos, Blog Posts and SEO
Wealth Creation Strategies and Wealth & Retirement Planning Services including Transition to Retirement & SMSF's
Industry Benchmarking and Management of Key Performance Indicators (KPI's)
Vehicle & Equipment Finance (Chattel Mortgage & Lease)
Advice & Assistance with Pricing your Services and Claiming Motor Vehicle Expenses
Advice regarding Employee Relations and Workplace Laws
Business & Risk Insurances (Income Protection, Life Insurance etc.)
Business Succession Planning
In summary, we are not just tax accountants. We are business and profit builders who strive to deliver practical, cost effective advice that could give you a serious competitive edge in your industry. Our marketing skills distinguish us from other Geelong accounting firms and assisting small businesses is our passion.

We invite you to book a FREE, one hour introductory consultation to discuss your business needs. At this meeting you can expect practical business, tax, marketing and financial advice designed to help you accelerate your business success. To book a time, contact us today on (03) 5224 1133 or complete your details in the box at the top of this page.
Scotts Chartered Accountants - Infinite Possibilities