Hamish Irvin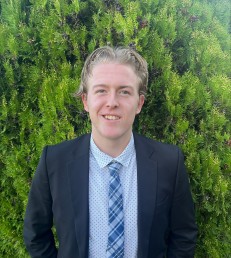 Education(Tertiary): Deakin University 2023
Bachelor of Commerce (Accounting)
Hamish joined Scotts in June 2023 while completing his final year of a Bachelor of Commerce degree at Deakin University.
Hamish is excited to grow at the firm, and is dedicated to ensure that information is concise and accurate for clients. He said he is enjoying the challenges and the support that he is getting from an engaging and experienced team.
Hamish is a sport lover, playing several different sports as a kid. He now plays cricket and umpires football on weekends. He enjoys the team aspect of sports and thinks these skills are transferrable to the office.