Amelia Sim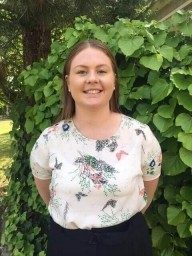 Accountant
Education (Secondary): Sacred Heart College, Geelong
Education (Tertiary): Deakin University
Amelia joined the team in 2018 as a trainee accountant on a part time basis whilst completing her commerce degree at Deakin University, before taking on a full time position at Scotts in 2020. In 2021, Amelia began studies to gain her membership of the Institute of Chartered Accountants.
Amelia enjoys being a part of highly motivated and driven team at Scotts and that every day brings a new challenge. Amelia's main roles include preparing Business Activity Statements, tax returns and financial statements as well as bookkeeping and assisting clients with their Xero accounts. Amelia enjoys building strong relationships with clients to assist them with their various business goals and queries.
Outside of work, Amelia enjoys socialising with friends and family and travelling to new places around the world.
Scotts Chartered Accountants - Infinite Possibilities